Access Program students met with Regional English Language Officer and U.S. Embassy representatives
---
Access Program students met with Regional English Language Officer and U.S. Embassy representatives
---
Today , on 28th of September, Access program students and their teachers hosted Jen MacArthur, the Regional English Language Officer (RELO) based at the U.S. Embassy in Belgrade, Serbia, who covers the following countries: Kosovo, Albania, Bosnia and Herzegovina, Bulgaria, Czech Republic (Czechia), Croatia, Estonia, Hungary, Latvia, Lithuania, Macedonia (FYROM), Montenegro, Poland, Romania, Serbia, Slovakia, and Slovenia. Access program students had also the opportunity to host Erin Molnar - Public Affairs Officer also and Rina Musa Education Officer at the U.S. Embassy in Pristina.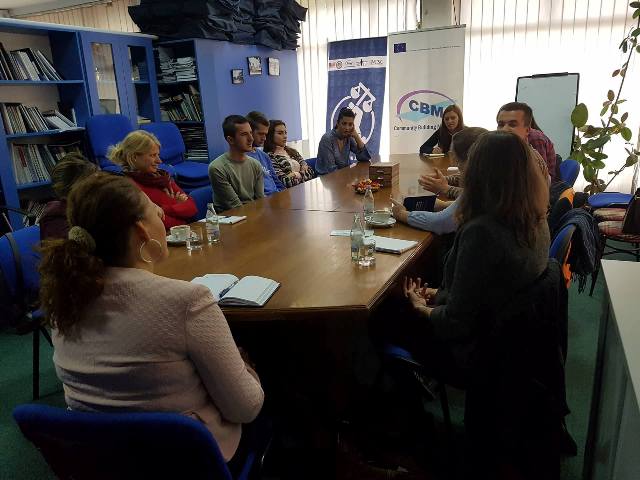 The guests were interested to talk with students and Access teachers, whilst Access students had a unique chance to express their view and importance of implementing English Microscholarship Access Program in Mitrovica. The students stated that they are thrilled to be part of a program which provides them with opportunities to engage at community level, to broaden their horizons through enhancement activities, to practice public speaking, and most importantly to improve their English language skills.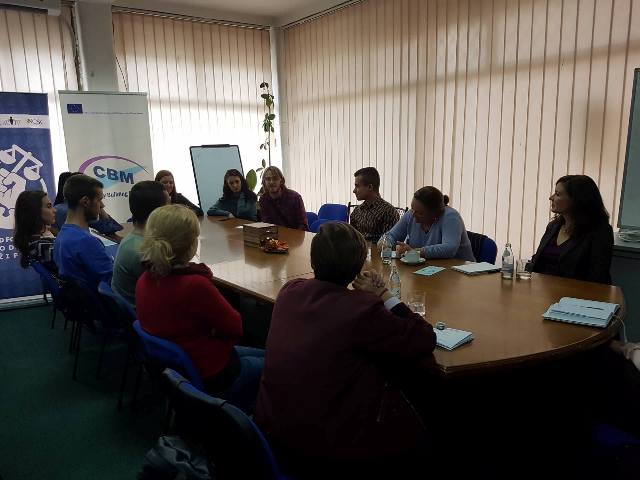 Access Program has continually impacted the students who were part of it by building up their confidence, level of education and self-motivation to contribute to the overall reconciliation process in this city and society in general.
The English Access Microscholarship Program is supported from U.S. Department of State's Bureau of Educational and Cultural Affairs, and is implemented by Community Building Mitrovica.
---
Latest news