EDUCATIONAL VISIT TO PEJA
---
EDUCATIONAL VISIT TO PEJA
---
On 24th of September, youth, part of Access Program from Mitrovica North and South visited the city of Peja. Within this trip, they paid a visit to the city's most notable sites, starting with the historical monuments: Patriarchate of Peć (monastery), Eastern Orthodox Patriarchal Monastery of the Serbian Orthodox Church and ethnologic museum -traditional style 'konak' house, known as the Konak of Bey Tahir, which dates from the eighteenth century. Through this visit, the students also expanded their knowledge in different aspects, such as learning about the history of the Patriarchate and Ethnological Museum of Peja.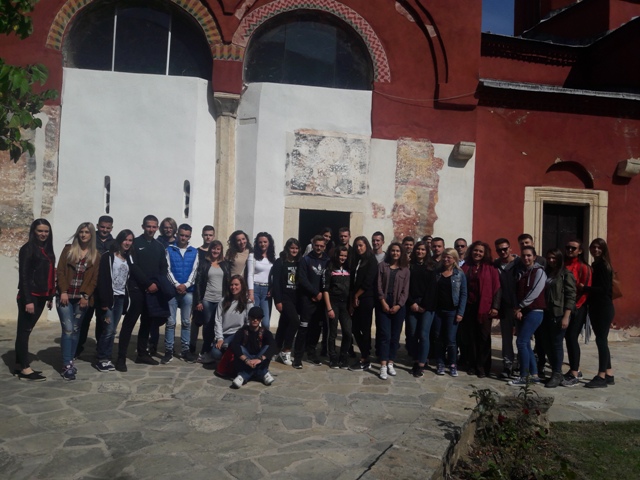 The journey to Peja was completed in the Adventure Park in slopes of Shtepia Alpike Ranch in Peja, first Exhibition Park in Kosovo, during which the students from North and South Mitrovica had more opportunities to spend some time together and deepen their friendships.
The English Access Microscholarship Program is supported from U.S. Department of State's Bureau of Educational and Cultural Affairs, and is implemented by Community Building Mitrovica.
---
Latest news