MRMT ORGANIZATIONS DEVELOP STRATEGY AIMED AT INFLUENCING ECONOMIC DEVELOPMENT SECTOR
---
MRMT ORGANIZATIONS DEVELOP STRATEGY AIMED AT INFLUENCING ECONOMIC DEVELOPMENT SECTOR
---
On September 7th, 8th and 9th, a Sectoral Workshop – Strategy Development was held within Inclusive Development Programme, for Mitrovica Region Monitoring Team organizations. The purpose of the workshop was to develop the strategy for Civil Society Influence on Economic Development sector, with gender as cross-cutting field. The sector was chosen by MRMT organizations via an online survey.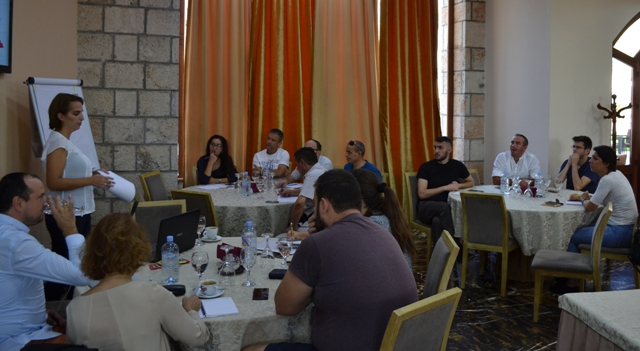 CBM organized the workshop in Skopje, Macedonia, with partners UN Habitat and PAX. Eleven organizations, part of Mitrovica Region Monitoring Team, participated in the workshop lead by two external facilitators Fatmir Bytyqi and Elena Gotovska.
During the workshop, the group identified main challenges regarding Economic Development and discussed how MRMT can influence the economy sector on municipal and central level. In the sessions was also stressed out the importance of inclusion of women, youth, people with disabilities and other marginalized groups.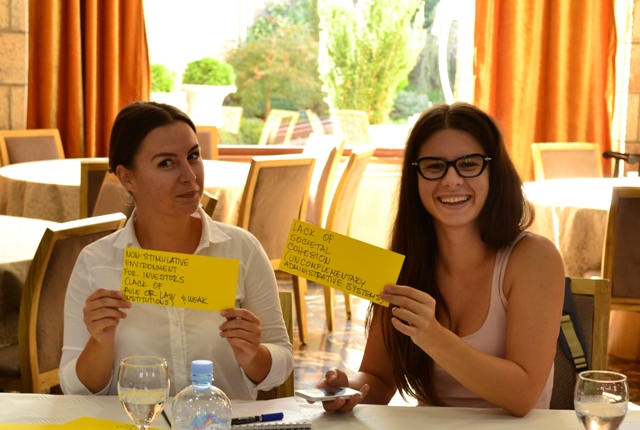 The outcome of the workshop will be a three - year strategic document to guide the work of MRMT organizations regarding influencing economical development. Once finalized, the strategy will be available online.
Inclusive Development Programme is implemented in partnership with CBM, PAX and UN Habitat, and is supported by Swedish Development Cooperation.
---
Latest news